Mobility as a Service in Detroit
Team Project- MFA Integrated Design, College for Creative Studies
Team- Atulya Sekhar, Wei Hua Huang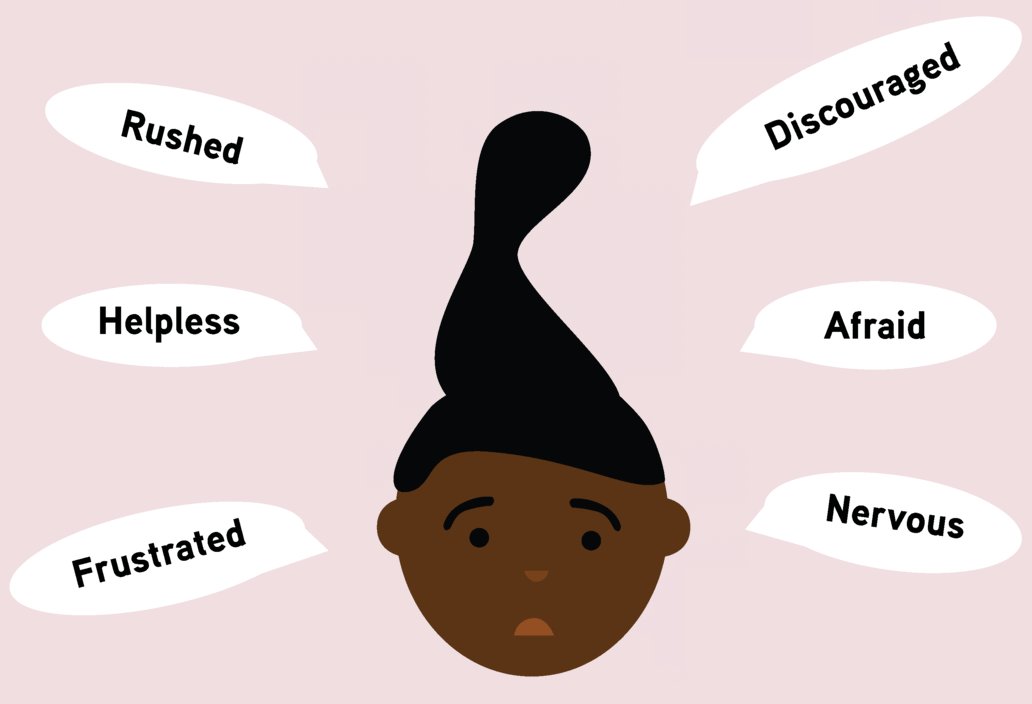 This project was an exploration of how autonomous micro transit systems could fulfill the unmet needs of Detroiters. We chose single mothers in Detroit as our user group and we wanted to explore access to childcare within the city.
​
The formative years of one to seven lays the foundation for a child's future in both school and life. Detroit is a city that has a considerable gap in the demand and supply of this service. In addition, mobility for accessing childcare services which are few and far between is tough as well.
Stacey Matlen, Hind Ourahou, Joshua Edmonds (City of Detroit)
Storyboard: Atulya Sekhar, Illustrations: Atulya Sekhar and Wei Hua Huang, Animation: Wei Hua Huang
of children under 5 yrs in Detroit need childcare.
of those children have no access
to registered childcare.
of single mothers in Detroit live
in poverty.
of women in Detroit use public transportation for their daily commute.
- Census.gov
Hope Starts Here
IFF Tri County Report
The first step was to imagine the everyday journey of a single mother in Detroit. A rough draft of this journey was created based on our understanding of Detroit's working women's life and the public transportation system.
Similar journeys were made in DDot buses, and in rough weather conditions to understand the factors involved in the everyday journey of a mother.
Observations were made both inside and outside the bus. The experience at bus stops, walking on pavements (considering the use of stroller), boarding the bus, inside the bus, and during exchanges were noted.
Interviews with Childcare Centers
Childcare Centers were the first touchpoint in the research. The professionals at the child care centers had interesting insights about the life of a working mother and her kids in Detroit. Interviews were conducted at three childcare centers: Bright Horizons, Child Time Detroit, and New beginnings.
​
New Insight Obtained: A lot of mothers in Detroit work the night shift and need their kids to be at the childcare at odd timings.
Interactive Session with Single Mothers in Detroit
An interactive session was conducted with 4 single mothers at Detroit Parent Network, a Non-Profit Organization with a network of parents spread across Detroit. The aim of the session was to gain an understanding of the everyday journey from the perspective of the mothers. The research was designed to focus on the emotions associated with each part of their journey. The research explored their life, needs during a journey, emotional state, and the external elements in the journey.
Designed to understand the values and priorities of mothers with respect to child care and commute.
Designed to understand the patterns and barriers in commute.
Designed to understand the emotions and emergency situations in their everyday journey.
Ideation and Scenario Design
Our approach in moving towards a solution was to understand the negative emotions that a mother goes through in the above-mentioned situations and try to think of ways to change them to positive emotions.
A scenario that improves the emotional journey of mothers in Detroit, by making mobility to access childcare for their kids an easy and non-stressful process.
The Neighborhood Micro-transit
The days on which walking a mile to the bus stop with the kids seems impossible, mothers can use this ON-DEMAND micro-transit service which picks them up from their homes and drops them at their chosen bus stop. Route optimization allows the mothers to plan ahead when hailing the service.
The Baby On Board DDOT buses run during rush hours in the morning and evening. The bus is child friendly with seatbelts, sanitizing wipes as well as masks for anyone who doesn't want to spread germs! The drivers are extra careful while braking too
The Neighborhood Parent Network
The mothers in the same neighborhood can register to be a part of this network which allows them to rest easy, as they can help each other out in emergencies. This bond is built on trust and exchange of services.
The project taught me how to set goals for research and to how to focus on the goal while designing mixed method research. Through this project, I also learned to facilitate a mixed method research session. This project was my first attempt at creating a storyboard and animation to communicate an idea.